Cancer Services of New Mexico
Albuquerque, New Mexico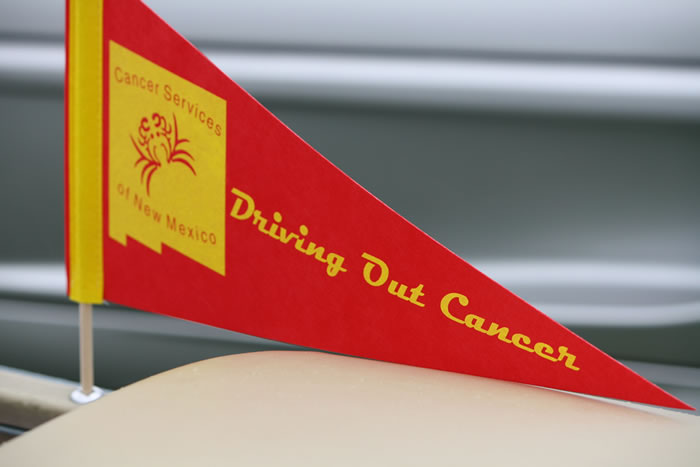 When Blaire Larson's father-in-law was diagnosed with cancer, her husband, a physician and researcher at the University of New Mexico, wasted no time in reaching out to physicians and colleagues in the area to get answers and to connect the family with the best care available.
While grateful, Larson couldn't help but wonder how families in similar situations face the obstacles of cancer without a personal link to the medical community. So in 2001, she and her husband set forth to create a nonprofit organization that would do just that — offer education and resources to cancer patients, survivors and their families.
Since then, Cancer Services of New Mexico has grown to serve more than 1,500 people a year with the help of more than 300 volunteers who help them provide educational retreats, family resource bags to newly diagnosed patients and host special events.
Their largest program, the Family Cancer Retreat, gathers over 200 New Mexican cancer patients and their families each year for a three-day stay at a conference center. During the retreat, patients and spouses are broken into groups based on cancer types and then have the opportunity to listen as speakers explain care, treatment plans, legal and insurance processes, nutrition and family communication. They also have time for relaxation and mediation. Children of patients, meanwhile, are kept occupied with games and activities in an environment that is safe to ask questions and talk about fears. The entire retreat is offered completely free of charge to all participants.
Larson says that the combination of educational experiences and bonding in a relaxing setting often proves to be both comforting and inspiring for many attendees.
"The Family Cancer Retreat has become the largest cancer education program in our state and the largest program of its type in the country," adds Larson, who runs the entire operation without pay, from a tiny office in her home.
In order to continue to offer the retreat and other services free of charge to those in need, Cancer Services of New Mexico holds an annual fundraiser: A car rally and parade called Driving out Cancer. This year, local car companies sponsored the event and hundreds of community members attended, waving festive pennants the organization was able to hand out thanks to a donation from 4imprint®'s one by one® Program.
Larson says she is grateful for the support and thankful that the event raised upwards of $20,000 this past year, despite horrible weather. Without this support, individuals and their families might not get the emotional support and family education they need.
"It's not just an individual that survives cancer. Everyone in the family is considered a survivor," shared Larson.
For more information about Cancer Services of New Mexico, please visit http://www.cancerservicesnm.org/ opens in new window