Center for Life Enrichment
Hollywood, Maryland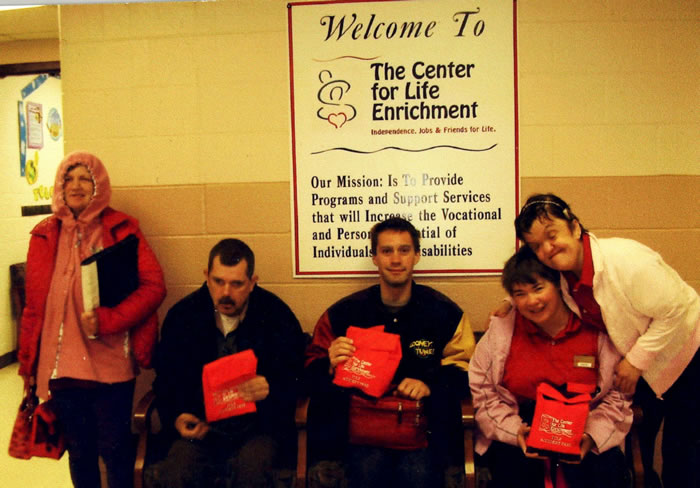 Showing up to work on time, getting along with coworkers, following direction, taking criticism — these are traits necessary of any job and traits that many of us certainly take for granted. Yet, they sometimes don't come naturally to all people, especially those with disabilities.
The Center for Life Enrichment in Hollywood, Maryland aims to help individuals with disabilities through its vocational, recreational and assistance programs that provide job training, socialization and transportation.
"We offer real-world work experience to these individuals," said Jack Hormell, the Center for Life Enrichment's executive director. "We operate a number of businesses, including stores and custodial services, to provide on the job training."
The participants in the Center for Life Enrichment's services cover a broad range of disability. Some individuals also have the opportunity to work through educational enclaves supported by the Center's partnership with area organizations and businesses, like the local naval commissary and the city's utilities department. At the end of the program, many individuals go on to hold jobs on their own while others continue to thrive in a sheltered work environment.
"The individual learns skills to become more independent which in turn offers the community an individual that is now working, paying taxes and involved with the community who otherwise wouldn't be," said Hormell.
While both the individuals and the community directly benefit from the Center's work, the very people who make the program possible say that they benefit, too.
"To be honest, the most rewarding aspect of our work is the relationships we've developed with those we support."
That's why, this past Christmas, Hormell and his staff wanted to offer their participants a little something extra. Through a grant received from 4imprint®'s one by one® program, each individual received a reusable, insulated lunch bag in recognition of their hard work and a symbol of their future as working members of society.
"They were so enthusiastic about the gifts," said Hormell. "It was something practical that fit in with what we did — we're training them to work and everyone who goes to work needs a lunch bag."
For more information about Center for Life Enrichment, please visit http://www.tcle.org/ opens in new window