Child and Family Services of Saginaw
Saginaw, Michigan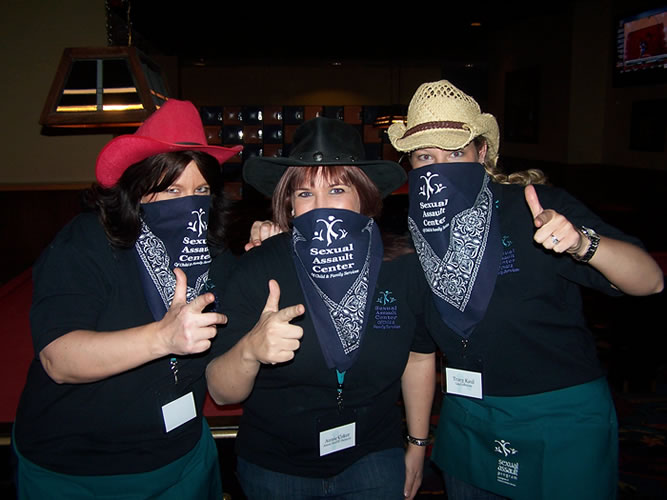 What began as an organization that provided food, shelter and clothing to homeless women and children 140 years ago, Child and Family Services of Saginaw (C&FS) has expanded throughout the years to encompass so much more. Now offering counseling, trauma recovery and employee assistance services, the Michigan nonprofit consistently impacts the lives of more than 6,000 individuals each year.
One of C&FS's most successful and widely utilized programs is the Sexual Assault Center that serves victims of sexual abuse and their family members. This program offers counseling, crisis services, community education and legal advocacy services, free of charge, to those in need.
"We help the victims who don't — or can't — help themselves . their voices are heard through us," explains Carrie Schultz, C&FS's development and marketing director.
They don't do it alone, though: Operating primarily on funding from grants and individual gifts, CF&S relies heavily on support from the community.
"We receive grants from the federal government, but they don't cover everything — those dollars just don't go as far as we need them to," said Schultz. "We do additional fundraising in order to offset the costs to continue to offer free support."
For example, the annual Strike Out Sexual Assault Bowl-a-Thon held each year brings together community members and businesses alike to raise money for the cause. Teams comprised of four to six bowlers band together to secure pledges while local businesses sponsor lanes and donate prizes for the winning team and the individual with the most dollars pledged. Attendees are also treated to food, music and plenty of games.
Each year, the popular fundraiser has a new theme to energize participants and add to the fun of the day. This year, the bowling alley was transformed with a Western theme, complete with cow-patterned decorations and country music. As always, guests were encouraged to come dressed for the part and, with the help of an in-kind donation from 4imprint®'s one by one® program, CF&S was able to add a little something to everyone's costume — a logo'd bandanna to remember the day and the cause long after the event was over.
This year, the event raised more than $30,000. But Schultz argues that, like the organization itself, there's so much more there than what meets the eye. "Year after year to see the support is absolutely amazing to me. Aside from the funds we raise, if these people are all showing up because they believe in us, that's what moves me."
For more information about Child and Family Services of Saginaw, please visit http://www.childandfamilysaginaw.org/ opens in new window