Unity House Street Ministry Program
Troy, New York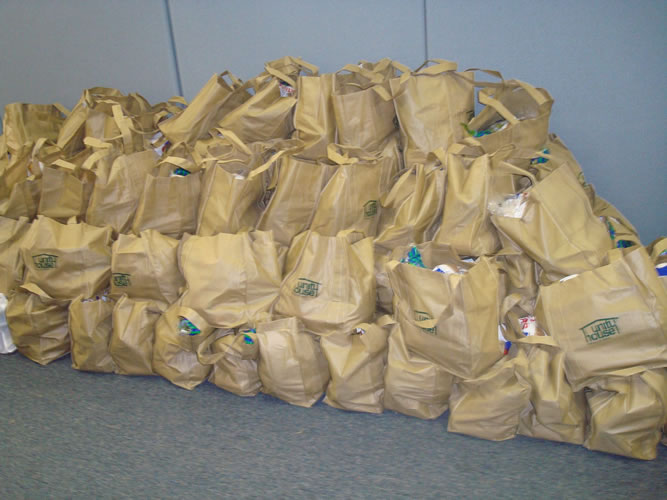 At 6 a.m. on the Tuesday before Christmas day, when most people were enjoying their morning coffee, the staff at Unity House in Troy, New York, was already hard at work. In a matter of hours, hundreds of community members would be lining up to pick up everything needed to enjoy a holiday meal.
This special holiday food service is a yearly effort made possible by the Unity House Street Ministry program — a program that also provides crisis intervention, counseling, homelessness prevention, pregnancy care and emergency food, clothing and house wares to over 10,000 people in the Rensselaer County-area each year.
"Our clients come from all backgrounds and are in all stages of life," said Victoria Baecker, development associate for Unity House. "The Street Ministry holiday food program makes sure that everyone is able to have a holiday meal, even if they don't have the means to purchase it themselves."
In past years, Unity House has distributed the nonperishable food items for the holiday meals in plain paper bags, paired with a 14-pound turkey, potatoes, vegetables and a pumpkin pie for each family. But this year, with help from 4imprint®'s one by one® program, recipients received a little something more: The paper bags had been replaced with reusable tote bags, proudly imprinted with the Unity House logo.
"It seems silly, but many people were just as excited about the bag as they were about the food," said Baecker. "Most people can get bags like this on a whim from any grocery store, forgetting what a small luxury it is. For our recipients, it was a big deal — it was a gift. They were so thrilled and so grateful."
The Unity House Street Ministry program also supplies holiday food baskets on Thanksgiving each year. At the end of the holiday season, 1,000 food baskets had been distributed, 250 with the new tote bag. All recipients have been welcomed to bring the bag back time and time again if they ever need to return to the Street Ministry's food pantry.
For over 38 years, Unity House, a nonprofit human service organization, has been dedicated to enhancing the quality of life for people living in poverty, adults with mental illness, victims of domestic violence, children with developmental delays and their families, people living with HIV/AIDS, and others whose needs can be effectively be met by Unity House services and philosophy.
For more information about Unity House Street Ministry Program, please visit http://www.unityhouseny.org/ opens in new window