Upper Room Mission
Vernon, British Colombia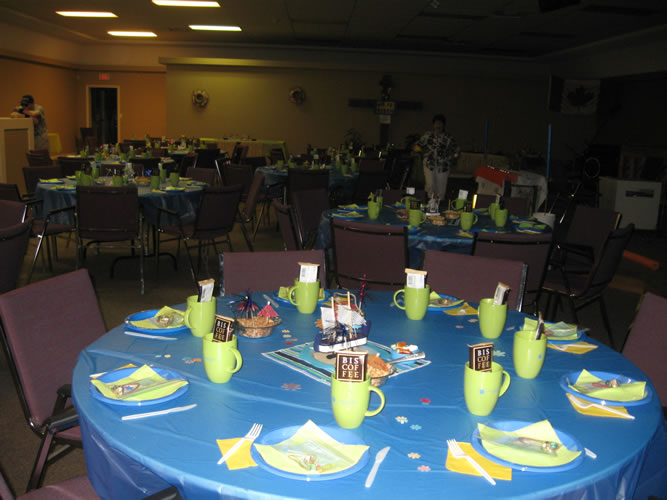 Working with 300 people a day offering meals, health and wellness programs and employment services to underprivileged community members, the Upper Room Mission is doing its part to tackle an issue that continues to plague many cities nationwide: homelessness.
Currently, there are an estimated 3 million homeless or transient people in the United States and more than 350,000 in Canada — 15,000 of them in Vernon, British Colombia, where Upper Room Mission is located. In addition to providing meals, health and employment programs, over the past year Upper Room Mission has helped 70 homeless or transient people enter drug rehabilitation facilities and 20 find permanent homes. The volunteer staff also spends time out in the community creating awareness of the growing social problem.
"We try to put a face on homelessness," said Chuck Harper, formerly of Upper Room Mission. "Much of the problem is the stigma and lack of education on homelessness."
Some 100-plus volunteers, some of whom were former homeless people themselves, spend countless hours sorting donations, serving in the kitchen and walking the streets to find those in need while educating others along the way.
"We have a great, faithful crew of volunteers," adds Harper. "Some of them are loyal beyond belief — one of our volunteers is in her eighties has spent the last 20 years working with us on this cause. It's a mission that many people become attached to on a very emotional and dedicated level."
Recently, Harper decided to honor his crew of volunteers at an appreciation night ceremony. The theme for the night was "Castaway," and everyone came dressed reminiscent of "Gilligan's Island" characters. Everyone reminisced about the past year by watching a PowerPoint presentation featuring photos of the volunteers and their efforts. There was singing, a finger food buffet and plenty of games and music, too.
Each volunteer also left the event with a mug, emblazoned with the Upper Room Mission logo, made possible through a donation from 4imprint®'s one by one® Program.
"Many of the volunteers were blown away by this token of appreciation. It's big to them. Which is fitting, because they are big to us."
For more information about Upper Room Mission, please visit http://www.vernonurm.org/ opens in new window