WestCare Foundation
Pikeville, Kentucky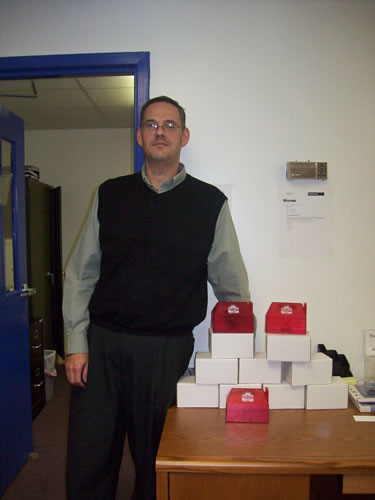 When Rick Branham sees a penny on the ground he always picks it up. He knows the difference one penny can make.
That's why last November Branham and his team set out to collect pennies throughout the Pike County School System to support the WestCare Emergency Shelter. Branham is Pike County Schools' Title 1 homeless education coordinator and chairman of the WestCare Kentucky Emergency Homeless Shelter Advisory Committee.
"I always wanted to collect pennies, because then every child can feel like they are participating, anyone can find a penny laying the ground," says Branham.
House-shaped banks ordered through 4imprint®'s one by one® program were the centerpieces of the campaign. Penny-by-penny, more than $4,000 was collected to keep the lights on and doors open at the WestCare Emergency Shelter operated by the WestCare Foundation.
Branham adds, "[Schools] took it upon themselves to create different activities in order to collect the pennies for the homeless. One elementary school that has an enrollment of about 200 students collected more than $1,400. They really took this cause to heart. They knew how important it was that our shelter stays open."
The WestCare Emergency Shelter is the only full-service homeless shelter in a five-county region of Eastern Kentucky. In 2010, the shelter provided food, shelter and support to 250 men, women and children. For the homeless, that means 7,162 nights slept inside instead of on the streets.
"Last year we had lost some of our funding so we have been operating the shelter on a shoestring budget. We are primarily supported through fundraising and donations from the community," said Jenifer Noland, vice president of WestCare Kentucky.
Branham adds, "The banks are great to take around to church, to Sunday school class, to community meetings. People can carry it with them and shake it a little bit and say 'Hey, fill my bank up. Fill my house with love.'"
For more information about WestCare Foundation, please visit http://www.westcare.com/index.jsp opens in new window