Safe Homes of Orange County
Newburgh, New York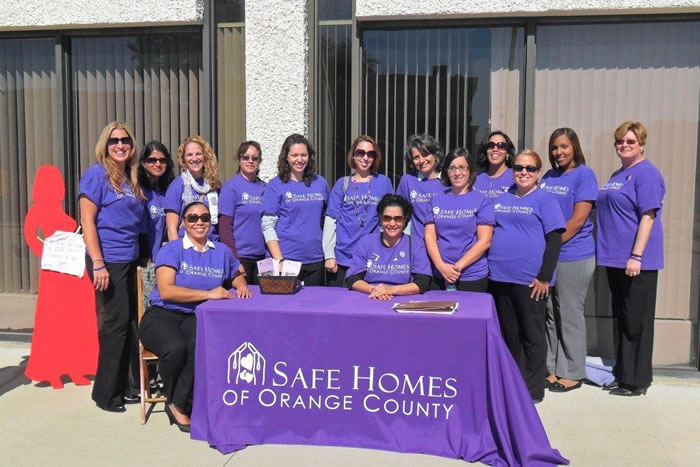 The clothesline holding hundreds of T-shirts stretched for what seemed like miles along a busy city block in Orange County, New York. Curious pedestrians couldn't help but stop at the sight before them. They wondered, "Who? What? Why?"
Their questions were promptly addressed by a team of Safe Homes of Orange County volunteers in coordinating purple T-shirts — provided to the organization through the 4imprint® one by one® program. The volunteers gladly shared the stories of the T-shirts, adorned with the creative artwork of a woman or family member that has been affected by domestic abuse.
That interaction is what Safe Homes of Orange County strives for with its awareness events such as the clothesline project. Safe Homes wants to get the community's attention and educate people on the growing problem of domestic violence. At these events, the purple-clad volunteers promote the services Safe Homes of Orange County provides, such as a 24-hour hotline, residential facilities and support groups to help domestic abuse victims and their families.
"The one by one program gave us the tools to bring our events full circle," said Kellyann Kostyal-Larrier, executive director of Safe Homes of Orange County. "The clothesline events are very powerful. In the past, there were many times when people would pass by; you could tell they had questions but didn't know who to ask. Now, thanks to 4imprint®, our volunteers are easy to pick out of the crowd and more people are coming to them with questions."
By adding something as simple as a branded T-shirt, Safe Homes of Orange County was able break down invisible barriers that prevented community members from approaching them with important questions. The purple T-shirts coupled with the clothesline event gave the organization great visibility for an even greater cause.
For more information about Safe Homes of Orange County, please visit http://www.safehomesorangecounty.org/ opens in new window