Women's Empowerment International
San Diego, California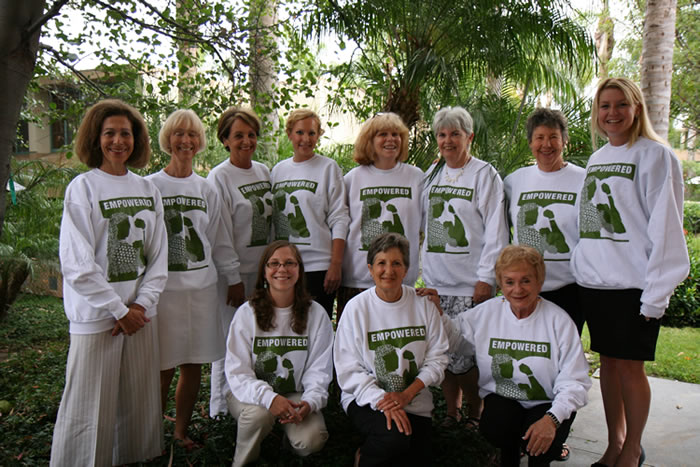 Imagine receiving a $27 dollar loan. With it, you could start a business. That business would allow you to put food on the table, shoes on your children's feet and schoolbooks in their hands. That is exactly the opportunity Women's Empowerment International (WE) provides to underprivileged women in Mexico, Honduras and Ghana through small loans called micro-loans.
Maria Guadalupe Rodriguez from Intibuca, Honduras is a great example. Her first loan was $27; she used it to fence in her yard to keep her chickens safe. Five micro-loans later, she has bought fertilizer and chicken feed and is improving her farm. Her meager farm produces just enough income to put her youngest children through school and begin to move her family out of poverty. Maria stays in close contact with other micro-loan recipients in her village. The group challenges and supports one another, providing the support system she needs to help pay back the loan. With a 96-99% repayment rate it is clear the structure works.
"These women, many who are illiterate and have nothing, are beginning to be able to send their children to school and there is a real feeling of empowerment. These women are taking charge of their families, their health issues and social issues. The success of these loans is really much more than just giving money; the success is the enrichment of the entire community," says Lorna Strang, WE board member, and public relations and marketing committee co-chair.
100% of donations to Women's Empowerment International go directly into loans, grants and services to underprivileged women. The organization does not have paid employees and relies very heavily on its volunteers. Thanks to 4imprint®'s one by one® program, the organization was able to get custom-imprinted sweatshirts for volunteers to wear during International Women's Day celebrations at the University of California in March. It's the perfect way to spread their message, get noticed and thank volunteers for all their hard work.
Note: Women's Empowerment International also funds the WE Center for STAR (Support, Training and Assistance to Refugee Women), a business incubator in San Diego, California that provides financial and technical support to refugee women interested in starting a business.
For more information about Women's Empowerment International, please visit http://www.womenempowerment.org/ opens in new window