The HIKE Fund, Inc. (Hearing Impaired Kids Endowment)
Edmond, Oklahoma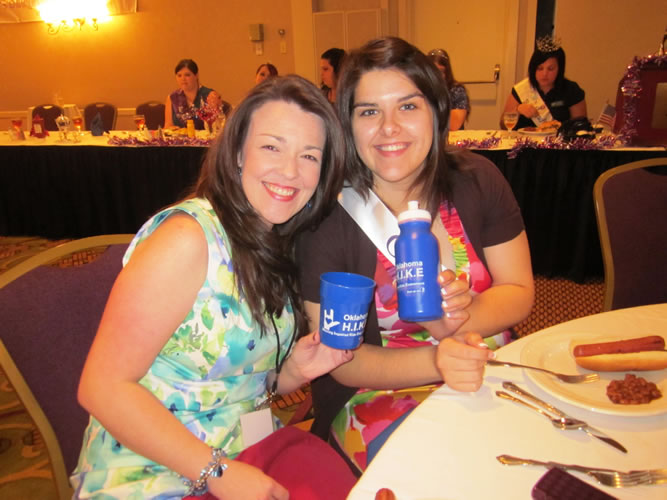 As laughter and animated chatting filled the air at a recent bake sale, the girls of Job's Daughters International (JDI) are aware that not all kids can hear such simple sounds.
For that very reason JDI, a Masonic youth organization for girls, worked throughout the year to raise money for the Hearing Impaired Kids Endowment Fund (HIKE). In addition to bake sales, JDI had organized 5K runs and other fundraisers to support HIKE.
HIKE was developed as the philanthropic project to give the members of JDI a unique charity to devote their energy.
HIKE provides hearing-impaired children in need of audio assistive technologies a chance to live like their hearing counterparts. The funds raised by JDI help pay for items such as hearing aids, visual alarm clocks, etc.
"It is inspiring to see such a motivated group of girls coming together to help those less fortunate," says Samara Terrill, from HIKE. "And they do it all asking for nothing in return."
The JDI girls who have spent so much of their time over the past year and beyond raising money for the cause were recognized for their hard work at an awards banquet. The girls were delighted to see water bottles and tumbler cups with the HIKE logo waiting for them at the tables.
"It was wonderful to be able to recognize them for their efforts and to present the girls with a small token of gratitude," said Samara. "We couldn't have done it without the 4imprint® one by one® program."
The memorabilia was HIKE's way of saying thank you to the kids of JDI for contributing their time and effort to make the lives of others better.