Action Sudbury-Citizens Against Impaired Driving
Sudbury, Ontario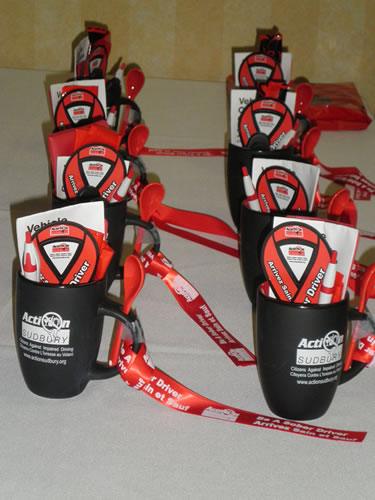 Eleven-year-old Corey Ryan is described by his family as smart, mischievous, musically talented and great at hockey. On an afternoon drive with his father, Corey was killed when a drunk driver struck the vehicle.
Following the accident, Corey's mother pleaded for something to be done about impaired driving. In 1984, Action Sudbury was founded, in part by Corey's family, and by Sudbury, Ontario's then-Mayor Peter Wong. The group's goal: eliminate tragedies caused by impaired drivers in the area.
Action Sudbury, staffed completely by volunteers, has launched many initiatives to promote its message. Operation Lookout is a community watch program that encourages citizens to report impaired driving to the local police. These calls are ranked as a #1 priority by law enforcement and a vehicle descriptor is broadcast to all patrol officers. "Impaired driving is a community concern so it needs a community solution," said Action Sudbury Chair Ron Roy.
Action Sudbury has funded the start-up of local high school chapters called Ontario Students Against Impaired Driving (OSAID). A yearly province-wide seminar is held where all chapters come together in hopes of further spreading their message. Students who go above and beyond promoting Action Sudbury's mission are given the chance to win one of five, annual $500 bursaries.
Action Sudbury's Annual Red Ribbon Campaign kicks off the last Friday of November. The community sports red ribbons on the aerials of vehicles as a remembrance of those lost to impaired driving and a reminder not to drink and drive during the holidays. Action Sudbury used its one by one® grant to purchase black coffee mugs with red spoons & white logo for the occasion. The mugs doubled as a holder for the event's handouts. Red ribbons were tied to the mug handles to complement the campaign. "Action Sudbury and the attendees of the Red Ribbon Campaign appreciate what 4imprint® is doing," Roy said.
For more information about Action Sudbury-Citizens Against Impaired Driving, please visit http://www.greatersudburyinfo.ca/record/SUD1636 opens in new window