MADD Canada: Lunenburg-Queens
Bridgewater, Nova Scotia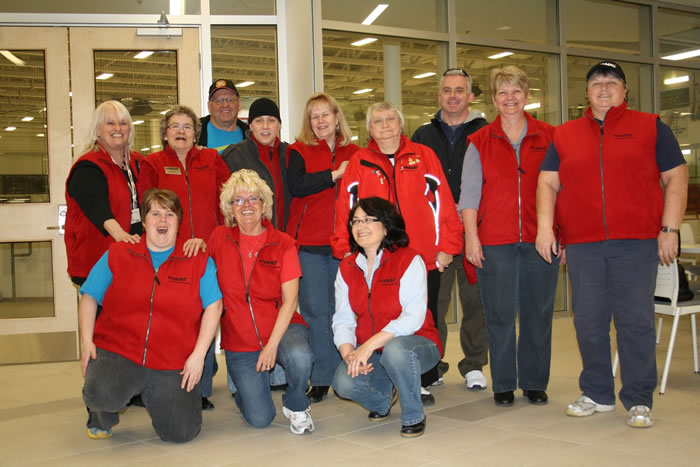 Turning off the highway you notice the flashing lights of a police car. You pull your car to the side of the road and a uniformed police officer starts walking to your car.
Are you in trouble? Were you speeding? Did you do something wrong? Your heart beats faster!
Then you notice a member of MADD (Mothers Against Drunk Driving) dressed in a red vest accompanying the officer. You breathe a sigh of relief . you're not in trouble; this is just a road check established by MADD and the local police department to help build awareness. Both approach your vehicle with a warm greeting. After providing the officer with your license and registration, the MADD representative shares some educational materials with you about impaired driving.
Every day in Canada, 4 people die and roughly 174 people are injured by an impaired driver[1]. Mothers Against Drunk Driving has made it its mission to stop impaired driving and to support the victims of this violent crime. Impaired driving is the number one cause of criminal death in Canada and the members of MADD's Lunenburg-Queens district are doing their part in driving awareness via road checks, educational programs and victim services.
With the red vests (imprinted with the MADD logo) provided by the 4imprint® one by one® program, the members of the local MADD chapter are easily recognizable at their programs and events. "We use the vests as our 'uniform' and they have helped enhance our local chapter's credibility," says Dale Saulnier, past president of the MADD Lunenburg-Queens chapter. "We continue to fight the battle and spread awareness about the cause; dressed in our vests, the voices of Mothers Against Drunk Driving are taken more seriously."
[1] "The Magnitude of the Alcohol/Drug-Related Crash Problem in Canada." MADD Canada. MADD Canada. Web. 18 Apr. 2012.
For more information about MADD Canada: Lunenburg-Queens, please visit http://www.lqmadd.webs.com/ opens in new window