The Fond du Lac Humane Society
Fond du lac, Wisconsin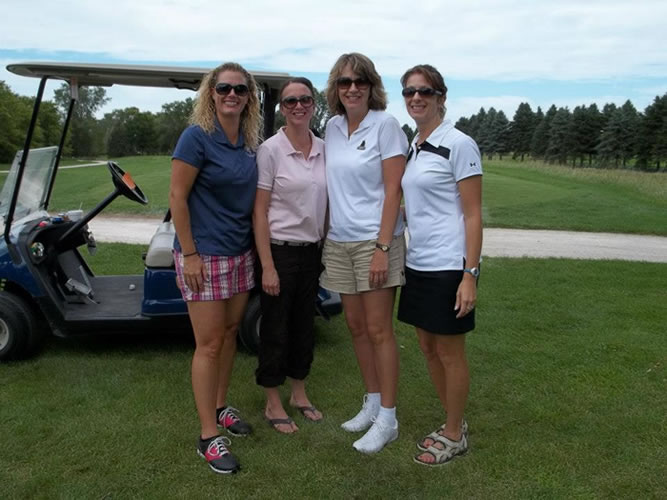 The Fond du Lac Humane Society is a no-kill animal shelter in Northeast Wisconsin. Its job, like other shelters across the country, is to take in unwanted pets from the local community until they can find a new home. The Fond du Lac Humane Society is dedicated to "providing humane care and treatment to all animals needing protection, and to enhancing the lives of animals and people through education, adoption, and compassion."
It takes a great deal of time and energy to care for the more than 2,000 animals that come into the shelter each year. Despite the overwhelming number, however, the Fond du Lace Humane Society is proud of its 90 percent placement rate.
Caring for thousands of animals is an expensive operation.
Like many nonprofit organizations, the Fond du Lac Humane Society has a handful of fundraisers each year to help garner enough financial support to meet its needs. One of those fundraisers is the Dog Gone Golf Outing.
Amy Thomas helped organize the golf outing, an annual event that attracts a hundred or so golfers. When a family member told her about the 4imprint® one by one® grant, she decided to apply in hopes of receiving thank you gifts for participants. Not long after, she was happy to learn that the shelter would be awarded imprinted golf balls.
Each year, participants get a thank you gift, and, for the first time, participants were awarded with a sleeve of three imprinted golf balls. In fact, the Fond du Lac Humane Society had enough golf balls to give sleeves to supporters, use in raffle prizes and keep for next year's Dog Gone Golf Outing.
It might be tough to top, though. Amy notes that there have been steady increases since her and her partner started organizing the outing six years ago. This year was the best yet she reported happily. "We were able to raise over $6,600!"
For more information about The Fond du Lac Humane Society, please visit http://www.fdlhumane.org/ opens in new window