Smith Elementary School PTO
Oshkosh, Wisconsin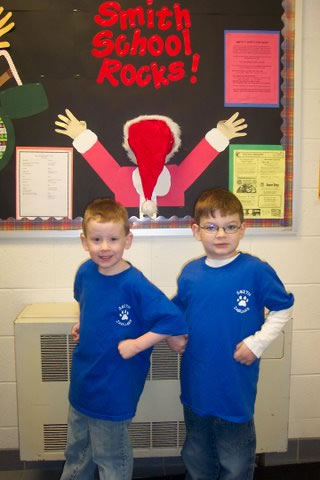 During Spirit Days at Smith Elementary, the school was filled with students all decked in royal blue.
Thanks to 4imprint®'s one by one® program, the number of kids sporting a Smith Jaguar T-shirt is off the charts! With 4imprint®'s donation, the parent teacher organization at Smith Elementary was able to make the school T-shirts more accessible by selling them at a significantly discounted price. This is just one example of how the Smith Elementary PTO supports the school community of students, families and teachers. The organization's efforts are brought to life with anything from new technologies or books, to T-shirt sales and school family nights. The efforts of the PTO make a difference to the school in so many ways.
With the PTO's school T-shirt program, and the help of 4imprint®, any student could now show off their school pride and participate on Spirit Day. The school's PTO sold 75% of the T-shirts within the first week!
It's because of programs like this that we are able to offer our students the fun days at school that they will remember for years to come," says Lisa Crawford, president of the parent teacher organization at Smith Elementary School. "With all of our students suited-up in their school apparel, we are sure to have many fun days ahead."
Go Jaguars!