Hero Dogs
Brookeville, Maryland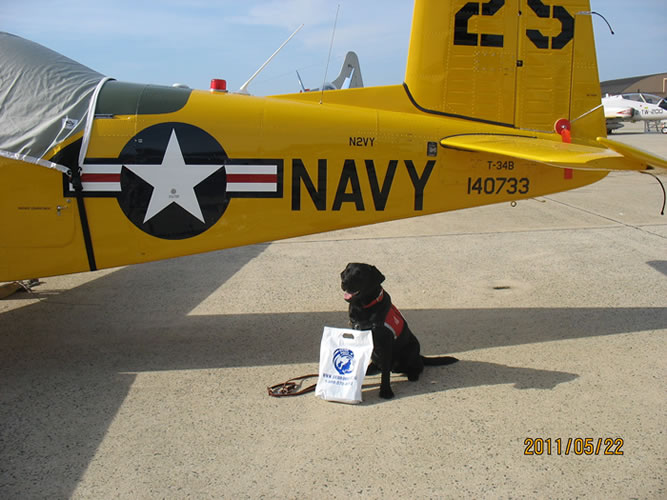 Talk to most dog lovers and you will quickly learn that what began as a shoe-chewing, un-potty trained little puppy grew up to become a beloved family member. But imagine raising a puppy, carpet cleaning and all, just to give it away. That's what volunteer families do for Hero Dogs. After about 15 months of pure puppy bliss, and a lot of training, a foster family returns the puppy to Hero Dogs for another year of specialized training before delivering a well-mannered service dog to a deserving, disabled military veteran.
"It can be terribly frustrating for veterans with disabilities to have to ask others for help constantly. The service dog is there to be their arms, their legs and their ears; to be not only a companion, but a helper. Having this support can be so liberating, so freeing and can help disabled veterans get some of their life back," says Jennifer Lund, founder and president of Hero Dogs, Inc.
Lund lives in the Washington DC area and has always been acutely aware of the number of military veterans living in the area and undergoing rehabilitation and/or therapy for service-related disabilities. So in late 2009 she combined her passion for raising service dogs with her admiration for veterans and formed Hero Dogs, Inc.
Through the 4imprint® one by one® program, Lund was able to order promotional pencils and bags, bearing the Hero Dogs logo, to hand out wherever she and her service-dogs-in-training go. These promotional products help to spread awareness of the organization and thank donors small and large. One-by-one, every penny helps Lund and her team match more disabled veterans with their very own, floppy-eared hero.
For more information about Hero Dogs, please visit http://www.hero-dogs.org/ opens in new window