Brittany's Hope Foundation
Elizabethtown, Pennsylvania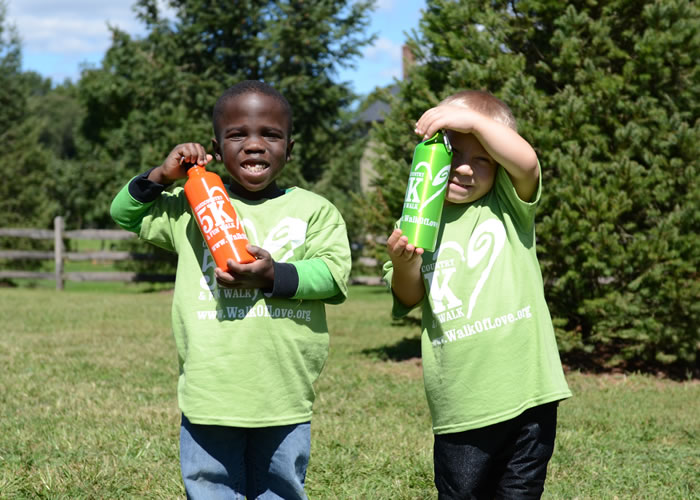 Brittany's Hope Foundation was created in loving memory of Brittany Abel, a vibrant young woman whose life was cut short by a car crash, but who's dreams still live on today thanks to the dedication of her adopted parents, David and Candace Abel. Brittany was adopted by the Abel's at the age of 12 after her mother and only family member died of cancer.
David and Candace have become passionate about adoption and have since welcomed 12 children into their family. This passion was passed on to Brittany, who shortly before her death spoke the words that today form the core of the foundation's mission: "I dream of a world where all children know the peace and love only a family can provide."
Today, Brittany's Hope Foundation is carrying out Brittany's dream by aiding and facilitating the adoptions of special needs children worldwide by raising funds to lower the cost of adoption. In addition, programs provide humanitarian aid and items such as cribs, blankets, adequate nutrition, and medical care for institutionalized children across Vietnam and Ethiopia.
One of Brittany's Hope Foundation's largest fundraisers is the "Walk of Love"— a cross–country, 5k run/walk for participants of all ages. The event is attended by donors, supporters, "Mom" groups and the local community. This year, every participant who raised at least $100 received a logo–imprinted water bottle, thanks to 4imprint®'s one by one® grant program. Marketing Director Aaron Fogleman said, "Our team was excited for the opportunity to raise awareness and funds through this generous grant."
For more information about Brittany's Hope Foundation, please visit http://www.brittanyshope.org/ opens in new window