Community! Youth Concepts
Des Moines, Iowa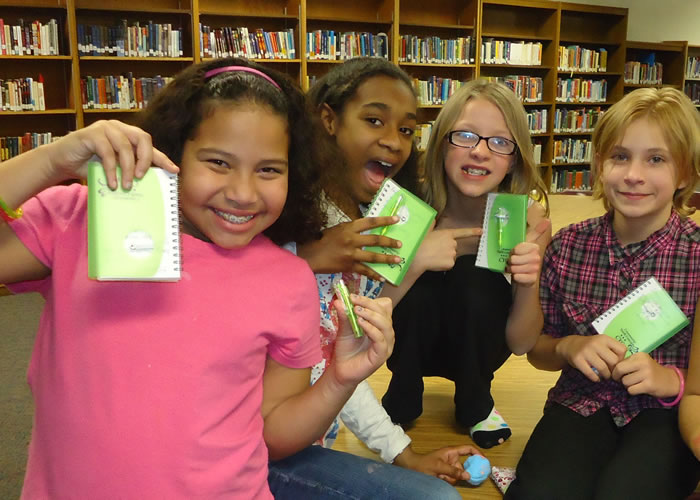 When Amy Croll was working for the Iowa state government, she realized there was an abundance of great research on youth and effective ways to reach out to them, but she also recognized that the research wasn't getting to the organizations that practiced youth development. That's when she had an idea.
In 2008, Community Youth Concepts (CYC) was established in Des Moines, Iowa. A youth development nonprofit and the brainchild of Amy, it serves youth with after–school programs and mentoring. But, it also seeks to bridge the gap between research and practice with an emphasis on technical training to other youth development organizations around the state.
Altogether, CYC serves approximately 1,100 youth between the ages of 10–24, although the bulk of their work is with middle school students in the greater Des Moines metropolitan area. Their services are predominantly directed at the at–risk population like youth living in poverty or unsafe neighborhoods, or those who have poor attendance and grades, or lacking meaningful adult relationships. Community Youth Concepts works hard to "ensure all Iowa youth have access to high quality opportunities that prepare them for success in school, work and life."
The organization is also a proactive training presence in Iowa. In the last fiscal year, CYC provided training to 47 youth–related organizations and 651 youth workers. Additionally, it arranged for technical assistance assessments to 36 programs around the state.
Youth Program Director Amelia Colwell Reedy discovered a grant opportunity in a monthly newsletter from the Iowa Afterschool Alliance. The opportunity was through one by one®, 4imprint®'s charitable giving program. She applied and received the grant on behalf of CYC and chose a donation of customized notebooks.
One of the ways Amelia used the notebooks was as a holiday gift for middle school girls enrolled in a CYC–sponsored after–school program at a Des Moines middle school. She knew that the girls needed to feel special and acknowledged so, "We used them as a token of our appreciation at the holiday celebration at the end of the year."
To really personalize the notebooks, staff and volunteers left a note inside each of the girls' notebooks recognizing their positive contributions to the group. Amelia says they saw a very positive result. "It made it all the more special for them to be acknowledged and remembered in that way."
For more information about Community! Youth Concepts, please visit http://cyconcepts.org/ opens in new window