The Beverley Humble Foundation
Soddy-Daisy, Tennessee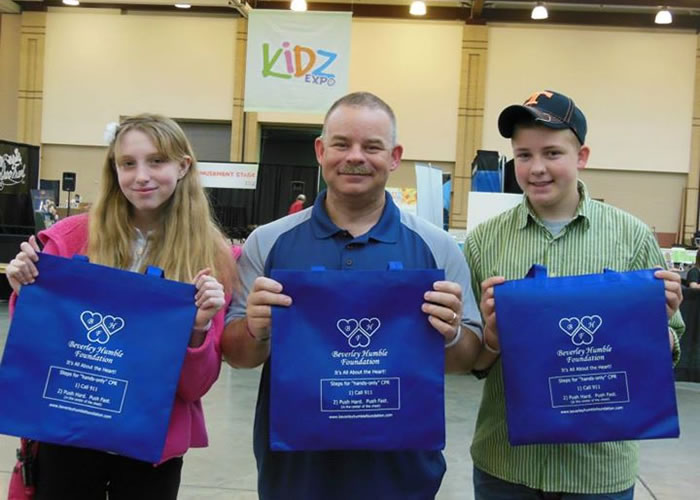 Beverley Humble was the Office Manager at the First Aid and CPR training center called, We R CPR. She firmly believed that everyone should know CPR because most likely, the life you save would be that of a loved one. After she passed away, We R CPR formed a nonprofit organization in her memory—the Beverley Humble Foundation. In honor of Beverley, its mission is to teach as many people as possible the life-saving skill of CPR.
The Beverley Humble Foundation is not a certification program; rather it teaches CPR to those looking to learn the skill to prepare for the unexpected. "Anyone can do it . you just have to give them the confidence," stated Beverley Humble Foundation's director Tonya Carver. Classes provide instruction in adult, child and infant CPR. The Beverley Humble Foundation reaches out to the community through church groups, recreational leagues, community expos and more in order to spread its mission.
The Beverley Humble Foundation received a one by one® grant from 4imprint®, and used it to purchase promotional products for a children's expo. Thanks to the grant, the foundation was able to distribute a bag imprinted with instructions for the hands-only method of CPR. "We were thrilled when we found out we were chosen for this grant. Our organization is only two years old and to know someone believed in our cause enough to award us this grant was an honor," said Carver.