Canadian Celiac Association
Mississauga, ON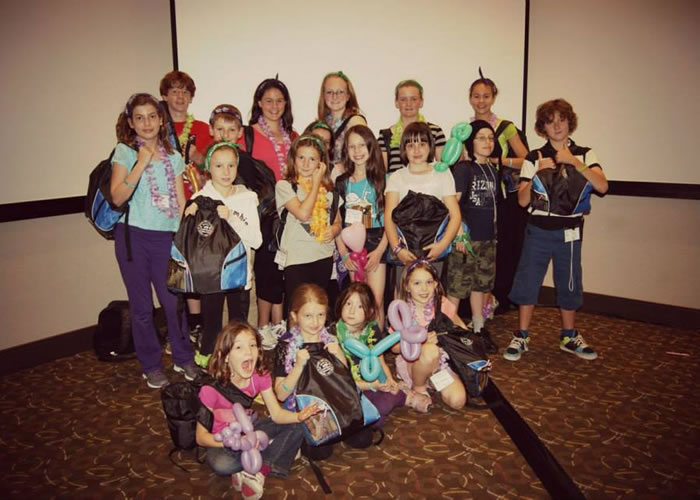 The Canadian Celiac Association (CCA), a nonprofit organization, is the national voice for people who are adversely affected by gluten. The organization is dedicated to improving diagnosis and the quality of life for individuals that are diagnosed with Celiac disease or other allergies and illnesses caused by products that contain gluten. Support comes in the form of awareness, education, advocacy and research. "When someone is diagnosed with Celiac disease, it brings a lot of questions. It also takes a long time to shift to the gluten-free lifestyle," said Jaime Plain, Conference Youth Program Coordinator and member of the Canadian Celiac Association's Halton-Peel Chapter. "The Canadian Celiac Association is here to help."
The Halton-Peel chapter was a recent recipient of a 4imprint® one by one® grant. The timing was serendipitous, because this year the Halton Peel Chapter was chosen to host the Canadian Celiac Association's 2013 National Conference. The event was held last June in Mississauga, Ontario and over 360 people from across Canada attended the event—of those, 30 were adolescents taking part in the youth program.
The grant money was used to purchase backpacks that the CCA Youth Program labeled, "Surviving GlutenFree Backpacks." Inside were various promotional products and gluten-free items from numerous sponsors. "The backpacks were used as a conversation starter to talk to youth attendees about things they need to be aware of when eating out in the community. They were a huge part of the program. I was thrilled to be awarded this grant—it was one of the best sponsorship items we received," said Plain. "We even got an email the day after the conference that gushed about how great the backpacks were and how they reinforced the conference's key takeaways. It's an amazing thing 4imprint® does."
For more information about Canadian Celiac Association, please visit http://www.celiac.ca/ opens in new window