Indigenous Outreach International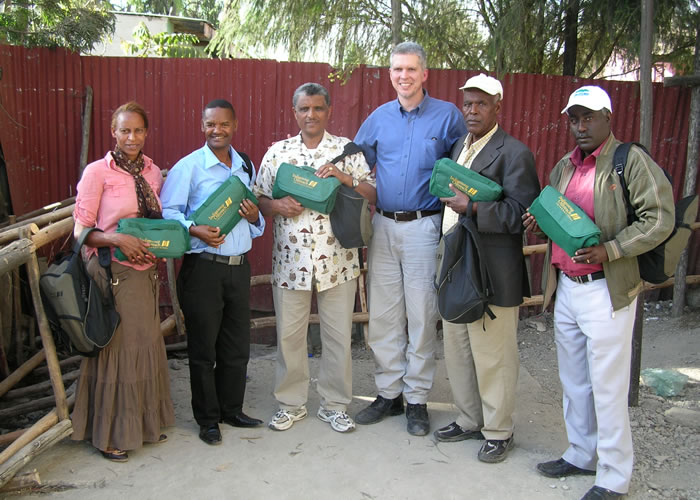 Indigenous Outreach International is a nonprofit organization that began 15 years ago with a group of missionaries working in Ethiopia who noticed many capable Ethiopians doing great work. They decided to start a program to support them in furthering their ministries and began assisting just seven indigenous ministers—today that number has grown to more than 60.
In addition to providing financial, educational, technical and spiritual support to missionaries and their churches, IOI provides grants to support micro loans distributed by local partner ministries. These loans enable Ethiopians to start their own locally owned and operated businesses. There have been approximately 30 of these loans provided to date benefiting approximately 15 percent of the families IOI serves. What's more—the small amount of interest paid on the loan is given back to the debtor when the loan is paid in full.
IOI has also provided farming and vocational training to those it serves. With their Aquaponics program, water comes full circle when wastewater from greenhouse grown fish is used to grow vegetables—with this process they are hoping to produce 1 million pounds of food year-round in a country that sees no rain for 9 months out of the year.
Each year, IOI provides a Christmas gift to its missionaries—this year it was a backpack containing a T-shirt, pen, raincoat, flashlight and baseball cap. This gift acts as a survival kit of sorts as the ministers do most of their travelling on foot. "We were very encouraged to receive a [one by one®] grant because we already expended all the funds we had on the backpacks but really wanted to give everyone a blanket—the grant made that possible," said IOI executive director Patrick Beard. "It's very encouraging to do business with a company [like promotional products retailer 4imprint®] that offers a program like that."
For more information about Indigenous Outreach International, please visit http://www.ioiusa.org/ opens in new window