The Silicon Valley Down Syndrome Network
San Jose, California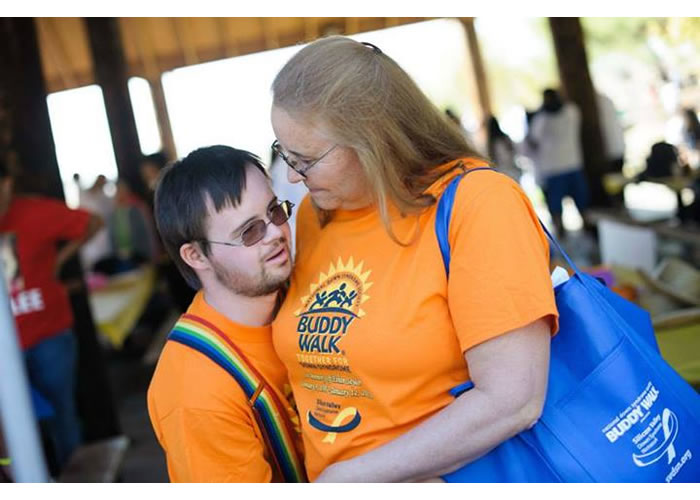 The Silicon Valley Down Syndrome Network (SVDSN) is nonprofit organization that provides support and networking opportunities to family members of children with Down syndrome. What began as a Yahoo® support group more than 20 years ago now provides subsidies for education, music therapy, yoga, conference scholarships, and various networking and social events. Most recently, SVDSN started an inclusive summer camp for kids with Down syndrome and their siblings.
SVDSN is a National Down Syndrome Society (NDSS)® affiliate and participates in an annual fundraiser called the Buddy Walk®. This year, there were over 1700 people registered for the event that kicked off with a pre-walk warm up led by the first ever certified Zumba instructor with Down syndrome, Yulissa Arrescuenaga. A one-mile walk, live DJ, kids' activities and lunch followed—all for free! "We provide families with the opportunity to visit with each other—many people go without knowing another family who has a child with Down syndrome [and that] can be very isolating," said Diana Parksion, SVDSN board member. "We are here to bring people out of isolation."
SVDSN was the recipient of a one by one® grant from promotional products retailer 4imprint®. The grant was used to purchase zippered shopping totes that held the Buddy Walk team T-shirts and various sponsor information. "Every time we get a grant it's a huge deal—I was extremely jazzed because whether we won or not, we needed to buy bags," said Parksion. "And people loved them!"
For more information about The Silicon Valley Down Syndrome Network, please visit http://www.svdsn.org/ opens in new window