Victory in the Valley
Wichita, Kansas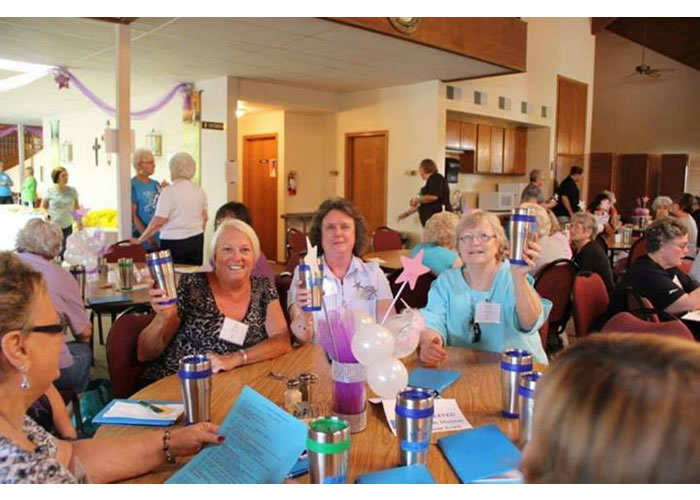 Victory in the Valley is a nonprofit cancer support organization located in Wichita, KS. It was founded by the late Lois Joy Thomi in 1982. While undergoing chemo and radiation for a rare and aggressive form of breast cancer, she decided she'd like to meet with the other patients she talked to during treatment outside of the hospital setting. Lois began taking the contact info of those who were interested in meeting; she developed a long list of friends, chose a date and invited the group to her home to talk about cancer, share stories and enjoy some refreshments. The group began meeting weekly from there on out and within three weeks, they become so large they needed to utilize a local church for their gatherings.
What started as a support group blossomed into an organization that today provides transportation, lodging and fuel cards for those on active cancer treatment. Victory in the Valley also runs a women's boutique that provides wigs, turbans, scarves and hats to ladies who lost their hair due to cancer treatment. They offer free massages and even makeovers. "One lady came in not feeling so well. She got a massage, a makeover, a new scarf and left sayings, 'Aren't I pretty? I'm calling my husband and having him take me to lunch,'" said Diana Thomi, the daughter of Lois Thomi and Victory in the Valley's Executive Director.
Victory in the Valley also organizes a yearly women's weekend—2013's event hosted 130 women battling cancer. The women come to the conference on a Friday where they enjoy a night of entertainment—this year, juggler/comedian Scott Burton, a cancer survivor himself. The weekend continues on Saturday with swimming, water aerobics, zumba, belly dancing, massage, makeovers and a motivational speaker. And on Sunday, the survivor celebration is held. Survivors share in a Thanksgiving-style meal and are gifted with a Swarovski® crystal bracelet. This year, attendees also received a travel mug purchased with a 4imprint® one by one® grant. "We were thrilled to be chosen to receive this [promotional product] grant. It was such a blessing," said Diana Thomi.
Lois Thomi passed away in 2013, 30 years after her diagnosis—but not from cancer. Thomi's goal was to always do whatever it took to make a difference during a tough time, and she accomplished just that with Victory in the Valley.