Bagong Kulturang Pinoy, Inc.
Bedford, Massachusetts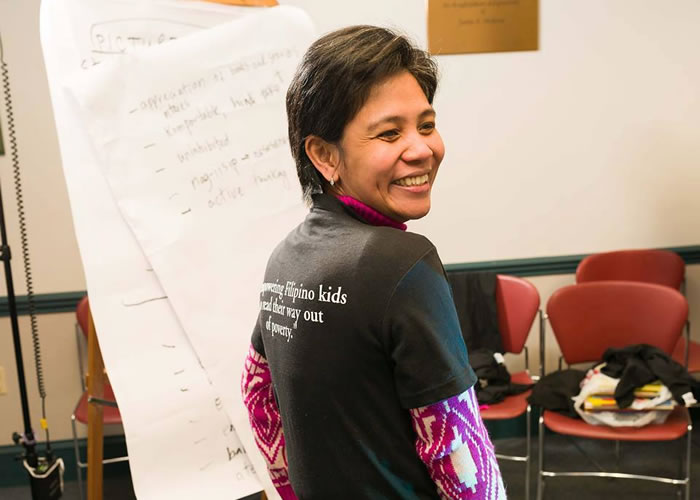 Bagong Kulturang Pinoy, Inc. (BKP) is a Bedford, MA based nonprofit organization. When translated it means, "new Filipino culture," which is appropriate since the mission of BKP is to develop a culture of reading in the poverty-stricken areas of the Philippines through the establishment of reading programs. BKP collects, packs and ships books to Philippine public schools and daycare centers in an effort to make books more accessible to children. Close to 50 boxes, each containing about between 375 to 450 books are shipped annually.
"We want to make sure the books are put to good use and that they don't just sit on the bookshelves-that is why we promote what we call the Reading Buddies program," said BKP board member and director of business development Rowena Sy-Santos.
BKP was the recipient of a one by oner grant from promotional products retailer 4imprintr. They used the grant to purchase logo'd T-shirts imprinted with the phrase, "Empowering Filipino kids to read their way out of poverty." Some were given to book-packing volunteers and the remainder was given to teachers and volunteers in the Philippines. "We were so happy to be selected for a grant. The T-shirts make us look much more professional and they provide a little something extra to give our volunteers," said Sy-Santos.