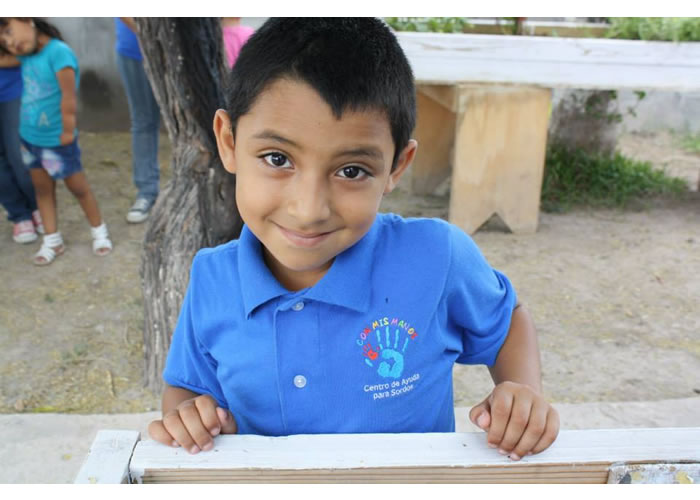 Gate Communications is a not-for-profit organization which works specifically with the deaf, hard of hearing and those who serve them. It provides four main areas of service-interpreting, education, community events and outreach. As part of its outreach program, Gate Communications works with a school for the Deaf in Matamoros, Tamaulipas, Mexico. The school is called Con Mis Manos, which in English translates to "With my Hands."
Because schools in Mexico have little or no Deaf accessibility, this population faces a life of prostitution or begging without intervention. Gate provides partial funding for the school as well as for the students' care and medical needs. It even provides animal care, because despite the fact the school is located just a stone's throw away from Brownsville, TX, it is a completely different world. The well publicized problems with the drug cartel do present inevitable safety issues to the school. This has led to the school housing dogs which serve initially for protection, but additionally as extended family to the children. Just recently, one of these beloved pets was hit by a car, and Gate Communications was able to fund the dog's life-saving surgery.
Con Mis Manos teaches written language, Mexican Sign Language, and skills to work toward a technical career. "This school is sacrificial beyond words. They work on less than a shoestring budget, yet they do so much for deaf kids with such critical needs," said Samantha Terzis, Gate Communications' Executive Director.
Con Mis Manos was the recipient of a one by oner grant from promotional products retailer 4imprintr. The grant was used to purchase school uniforms for its students. "This grant was tremendous," said Terzis. "Standard schools in Mexico require uniforms and the students take incredible pride in them. Many deaf students in attendance at Con Mis Manos have been rejected from regular schools. If they have by chance received schooling, they had zero accessibility to interpreters-therefore they sat in classes filled with hearing children and learned nothing. The kids' deepest desire was to have a uniform because without them, they did not feel `normal'. These uniforms gave them hope for acceptance and equality and radically changed their perspectives of themselves. They couldn't have been given a better gift. We cannot thank 4imprint enough for their donation!"