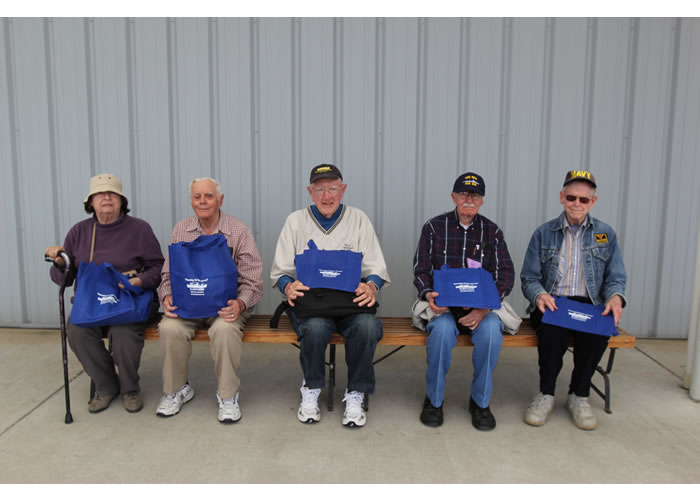 When you step aboard the SS JOHN W. BROWN, you're stepping back in time to the year 1944. Designed during the Second World War, this cargo ship is one of only two remaining fully operational Liberty ships in the United States. Today, the all-volunteer, nonprofit organization Project Liberty Ship preserves the S.S. John W. Brown and operates her as a fully functional, operating museum ship.
Those who board the SS JOHN W. BROWN will encounter a living history cruise on the Chesapeake Bay. Passengers will see first-hand what it was like to sail the Atlantic while the world was at war. Food, period actors, live entertainment . and even a live air show simulating an enemy attack are on the agenda. Japanese or German aircrafts will initiate an air strike right before your eyes . but don't fret. The allied forces are close behind and counter-attack sparing the SS JOHN W. BROWN and its passengers from certain doom.
Project Liberty Ship is dedicated to the preservation of the SS JOHN W. BROWN as a living memorial to those who served. A special voyage is made each year where veterans receive either free or discounted admission. Thanks to a grant from promotional products retailer 4imprintr, honored passengers also received a nylon shopping tote imprinted with a silhouette of the ship and the phrase, "Honoring all who served." "Due to the nature of our home berth, we are not able to advertise for visitors," said board member Howard Dolan. "I was looking for pens and saw something about the one by oner program. I couldn't believe we won!"