The Limb Preservation Foundation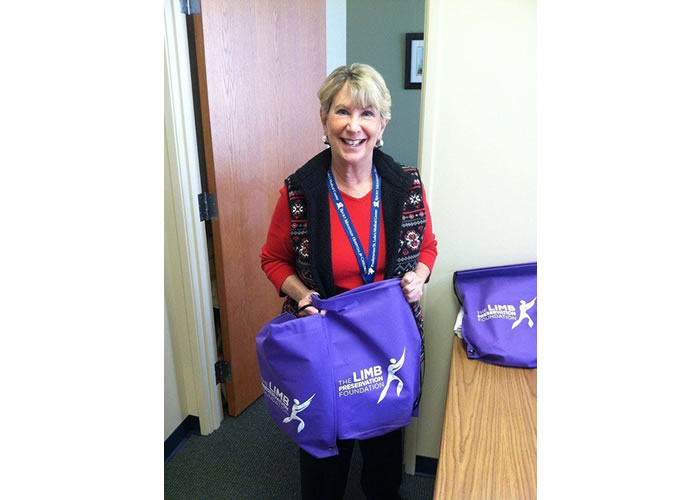 The Limb Preservation Foundation is a nonprofit organization committed to the prevention and treatment of limb-threatening conditions. It accomplishes its mission through multiple programs focused on research, scholarships and education for both patient and practitioner. It also provides continued support with its patient assistance program that offers financial assistance with expenses such as rent, utilities, travel and lodging during medical treatment. A subset of this program, focused on patient support, coordinates volunteer visits for those recovering in the hospital after surgery. Volunteers provide encouragement, someone to talk with and a shoulder to lean on. This particular initiative has reached 426 people in its very first year. "Many of these patients are completely alone so these volunteers provide great support," said Emily Williams, The Limb Preservation Foundation's manager of special events and communication."
The Limb Preservation Foundation was a recipient of a one by oner from promotional products retailer 4imprintr. It used the grant to purchase care bags which were filled with all the necessities needed for a hospital stay-toiletries, lip balm, lotion, a deck of cards and more. The bags also included information about The Foundation's services and resources. "We want patients to be able to focus on their recovery versus on how to put food on the table or keep a roof over their head," said Williams. "We let these patients know our organization is here to help and empower them to continue living the best life possible."